About Us
We are J K Tiles Machinery, a renowned business specialized in the engineering of high-tech and heavy-duty construction equipment and similar products. We fabricate a host of products, including Concrete Block Making Machine, Concrete Vibrating Table, Pan Mixer, etc., as a licensed manufacturer, keeping user convenience, versatility and operational fluency of machines in mind. To make sure our buyers can execute construction, earthmoving and other important jobsite tasks with complete ease using the range, we make and supply machines that are compatible with different attachments.
Since we laid down our business in 2006, we have made significant progress, and blossomed into a professionally managed machine supplier. We have factory trained, experienced and certified staff to handle different tasks, dependably and reliably. Our experts are also trained on an ongoing basis to help them deliver not just the best products but also proactive service to our customers. We bank on their expertise to conveniently deliver the range we create all across the domestic market. In the future, we wish to take care of efficient sales and service needs of clients, globally.
Why Choose Us?
Serving products that are compatible with various attachments and duly made using superior parts is our forte. For more than two decades, we have been dealing in construction equipment products built in conformance to global standards. Our complete product line is constructed to meet needs in residential & commercial areas and other fields like scrap processing. We rely on the following strengths to strike profitable deals with all our buyers from these fields:
Customization: We offer different types and sizes of Concrete Block Making Machine, Pan Mixer, Concrete Vibrating Table, etc., tailored to users specific needs.
Cost: We always deliver our superior equipment solutions at market leading rates.
Credibility: As we supply some of the most powerful machinery to our buyers, we make sure that we remain a truly reliable partner that not just handles unique equipment needs of buyers but serves them ethically and help them grow in their own fields, year after year.
Quality Trust & Client Comfort
We have people from various backgrounds working collaboratively at J K Tiles Machinery. All these individuals have strong work ethics and strive for continual quality improvement in all practices. Through their support, we attain all set goals and manage establishing a win-win situation for us and our patrons.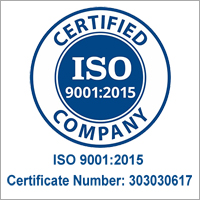 Read More